What Is Your Home Worth In Today's Market?
'FREE HOME EVALUATION REPORT'
We pinpoint results to provide you with the most relevant information — customized to your building and apartment. You'll get a real-time comprehensive market analysis for your building — all for free!
Enter your New York City address or building name and receive comparable sales data.
[contact-form][contact-field label='FULL NAME' type='name' required='1'/][contact-field label='Email' type='email' required='1'/][contact-field label='ADDRESS' type='text' required='1'/][contact-field label='UNIT NUMBER' type='text' required='1'/][contact-field label='BEDROOMS' type='select' required='1′ options='LOFT,STUDIO/ALCOVE STUDIO,ONE BEDROOM,TWO BEDROOM,THREE BEDROOM +'/][contact-field label='BATHROOMS' type='select' required='1′ options='1 BATHROOM,1 1/2 BATHROOMS,2 BATHROOMS,2 1/2 BATHROOMS,3 BATHROOMS,3 1/2 BATHROOMS,4 BATHROOMS +'/][contact-field label='BUILDING NAME (IF APPLICABLE)' type='text'/][contact-field label='IMPROVEMENTS, VIEWS, ETC' type='textarea' required='1'/][/contact-form]
Testimonials
Chris was the listing broker on a particularly difficult transaction involving the sale of contaminated property. He procured a buyer on terms acceptable to the seller which allowed the seller to finally enjoy his Golden Years with some peace of mind. Chris exhibited a high degree of competence on that transaction.
Don Nanny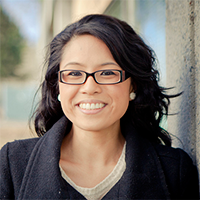 I would like to congratulate you on your professionalism and recent success on our transaction. You performed with diligence and conscientiousness throughout the effort....
Shelley Maren
In this day and age of broken agreements and lawsuits, it is refreshing to deal with someone whose word can be trusted and whose handshake is as good as any contract.
Charles Miller
A comparative market analysis – 'CMA' is an analysis of active, pending and recently sold properties similar to yours and within the building and/or neighborhood. This is a very subjective analysis that can range from just a couple properties to a few pages detailing each and every aspect of the property. A CMA is not an appraisal, however our team of experts is made up of over 20 years of real estate experience with 750 closed sales transactions. The suggested value assigned to a property in a CMA is purely subjective and based on what real estate brokers believe they could sell your property for in the current market.